MADISON SCHOOL DISTRICT #321 TRANSPORTATION
The MadisonTransportation Department operates a fleet of 60 buses. State law requires districts to provide busing for students who live more than 1.5 miles from school and also provides exceptions for safety busing in high traffic areas. Buses are used to transport students to and from school, field trips for instructional purposes, and extra-curricular activities and events. District school buses travel nearly 485,000 miles annually and transport approximately 3,200 students daily.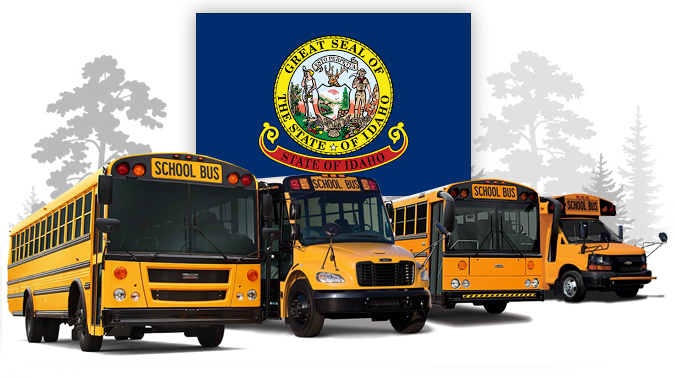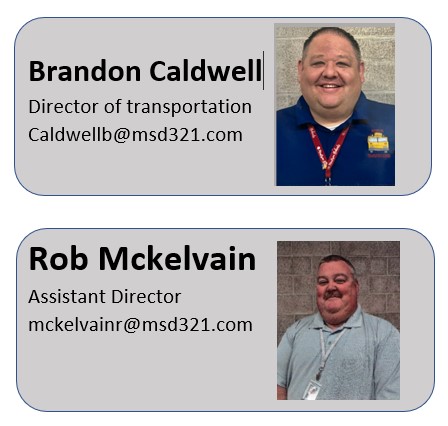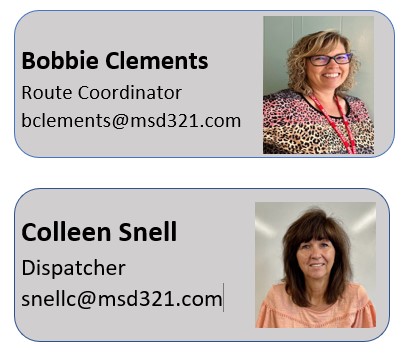 MADISON SCHOOL DISTRICT #321 TRANSPORTATION MISSION STATEMENT:
It is the mission of the Madison School District #321 transportation program to provide safe and efficient transportation to the students and staff of the Madison School District. The transportation program will provide professional drivers who are competent and well trained. We will conduct our daily responsibilities in a co-operative, courteous, and helpful manner, to our co-workers, the students we transport, and the general public. This mission will be accomplished by assuring efficient and cost-effective use of resources, and encouraging professionalism in a caring environment.
The Madison Transportation Team commits to our five core values: Safety, Integrity, Excellence, Service and Relationships

Safety First – Basing all our decisions on the safety of our students

Integrity – Doing the right thing, even when no one is watching

Excellence in All We Do – Giving our best every day

Service Before Self – Placing others needs before ours

Relationships – Build strong relationships with our students, parents and communities
Together we share an equal concern with parents regarding the safe transportation of children to and from school.
We ask that you help us in our effort to teach your children to be aware of and understand the bus rules. Doing so will ensure a safer ride for your children.
We encourage everyone in the community to be extra cautious when driving in

school zones and around school buses.

Please stop when red flashing lights have been engaged and remain stopped until school bus lights have been turned off. NEVER pass a school bus if lights are engaged.

Please have your children at the bus stop 5 (five) minutes prior to the scheduled time and inform your children to go home if the bus does not show up after 10 (ten)

minutes. The

school bus driver does not wait for late students.

Respect the property of others.

Keep your arms, legs, and belongings to yourself.

Talk quietly and use appropriate language.

Stay away from the street, road, or highway when waiting for the bus.

Wait until the bus stops before approaching the bus.

After getting off the bus, move away from the bus.

If you must cross the street, always cross in front of the bus where the driver can see you. Wait for the driver to signal to you before crossing the street.

No fighting, harassment, intimidation, or horseplay.

Sit in your seat facing forward.

Do not throw any objects.

Do not bring any weapon or dangerous objects on the school bus.

Do not damage the school bus.
School Bus Safety
Students at Madison School District #321 receives school bus training on how to ride the school bus safely. Students are also educated to be wary of the Danger Zone around the school bus. Please take the time to review and discuss these items with your student at home.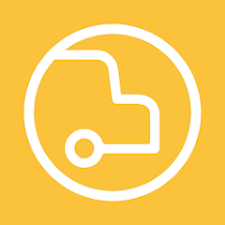 BusRight App
MSD is partnering with BusRight to provide a free app displaying their child's bus location in real time! To take advantage of this opportunity during inclement weather or anytime, parents should:
1. Download the BusRight App.
2. BusRight will send an email invitation at the beginning of the year to all parents that includes a personal link specific to your child's BusRight account. Click this link to login to BusRight and view your child's routes.
3. If you cannot find the email invitation in your spam folder at the beginning of the year, parents should send an email to support@busright.com.
For additional information on BusRight, check out this training video, FAQ page.
Troubleshooting: If you log into the system and observe the bus appears to be offline, it does not mean the bus route is not in operation, but rather, it is the result of one of the following reasons:
The bus route has completed its run and is back at the bus lot and the GPS is not turned on.

The driver is using a spare vehicle that is not equipped with BusRight's GPS tracking system.

The GPS tracking system on the vehicle is not online due to technical issues.

If the route does not show as an option on your route list, you might not be assigned to that stop in the BusRight system.

If you have any questions Please contact the transportation office at 208-359-3265