Madison School District and Madison Cares proudly present a day to celebrate who you were, who you are, who you will become and all the adventures in between!
Adventure is Calling for all who choose to answer! Join us at our 18th Annual Celebrate You! A new name and look but, the same FREE day of adventure and activities for all ages!


Adventurers, pull out your maps, comfortable shoes, cameras, swimsuits, backpack and mark your calendars for August 16th from 2-7 pm.
Where, you ask?!
Rexburg Idaho!
Need a more specific location? Sign up to receive the
OFFICIAL GUIDE TO ADVENTURE with ALL you will need to know in order to plan and attend this event.
Once you have your Guide and Locations, YOU GET TO CHOOSE which adventures you would like to explore. Each adventure stop offers its own set of thrills, excitement and memories.

A few of adventures you might find include….

Laser Tag
Battle Balls
50 FT Slip n' Slide
Kids Mini Adventures
Climbing Wall
Yard Games
15+ Inflatables
Train Rides
Photo Booth
Henna Tattoos
Arts & Crafts
Mario Cart Tournament
Pinewood Derby Racing
Geocaching
Selfi Bingo
Rock-the-Town (painted rock hunt)
Obstacle Courses
Community Sponsor Booths and Giveaways
Free Books, Cotton Candy, Ice Pops, Carousel Rides, Raffle Tickets, Prizes and much, much more
Mark your calendars and notify your friends/family to share in this wonderful community adventure!
With questions/concerns call 208-359-1256 or email goudyj@msd321.com.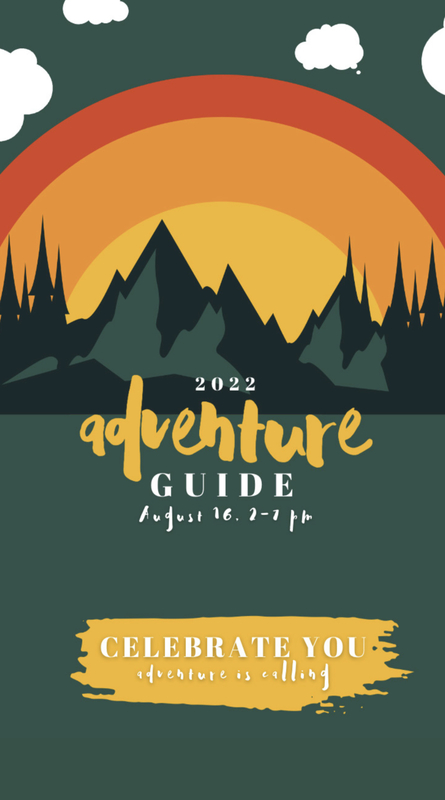 DOWNLOAD 2022 Celebrate You Adventure Guide

Join our adventure crew and volunteer at Celebrate You?
SIGN UP HERE